At Borderless CS Splunk integration process allows organizations to centralize and analyze machine-generated data, gaining valuable insights for security, operations, and business intelligence.
Integrating Splunk effectively enhances an organization's ability to detect, respond to, and mitigate security threats. Effective integration ensures that the full potential of Splunk is harnessed to drive value across the organization.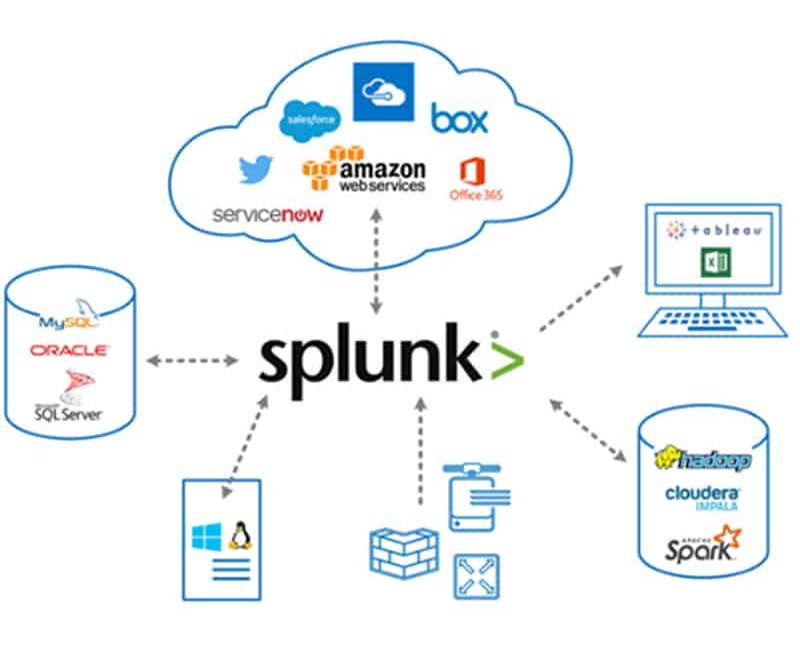 The scope of the project is:
Assess existing IT infrastructure and configure data sources. 

Ensure compatibility and secure communication protocols for data ingestion.

Ensure accurate field extraction for meaningful log analysis and correlation. 

Establish bi-directional communication for automated incident response and threat intelligence sharing. 

Provide continuous support, addressing queries and concerns promptly. 

Stay updated with Splunk releases and updates, applying patches and new features as necessary.
Splunk Integration Disaster Recovery (DR) Service Level
| Recovery Time Objective (RTO) | Time | Comments |
| --- | --- | --- |
| Infrastructure Review and Data Source Configuration | 120 min | Assess existing IT infrastructure and configure data sources. Ensure compatibility and secure communication protocols within 2 hours. |
| Data Parsing and Normalization | 180 min | Develop parsing rules and data normalization processes within 3 hours. Ensure accurate field extraction for meaningful log analysis and correlation. |
| Integration with Security Tools | 240 min | Integrate Splunk with existing security tools. Establish bi-directional communication for automated incident response within 4 hours. |
| Alert Configuration and Incident Response | 240 min | Configure alerts based on predefined rules and implement automated incident response actions within 4 hours. |
| Performance Optimization and Ongoing Support | Continuous | Fine-tune the Splunk deployment for optimal performance. Provide continuous support, addressing queries and concerns promptly. |
| Testing and Maintenance | Quarterly | Conduct regular DR drills and simulations quarterly to validate the effectiveness of the DR plan. Update the plan as necessary based on testing outcomes. |